A curated collection of the world's highest quality pizza-making ingredients. The finest ingredients, for the finest pizza.
Recipes
Mouthwatering dishes to make with your Ooni pizza oven, from breakfast to dinner and so much more than just pizza!
Classic Pizza Dough
With only four ingredients - flour, salt, yeast, and water, this classic pizza dough recipe yields airy, perfectly flavored crusts that pizza dreams are made of.
View Recipe
Classic Pizza Sauce
Meet your new favorite pizza sauce! This fresh, flavor-packed pizza sauce requires only four main ingredients and a few quick minutes of prep time.
View Recipe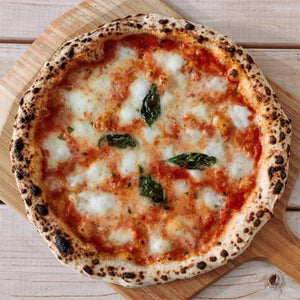 Margherita Pizza
Sometimes the most delicious recipes are also the simplest. The margherita pizza is an iconic Italian masterpiece that will warm your whole heart.
View Recipe