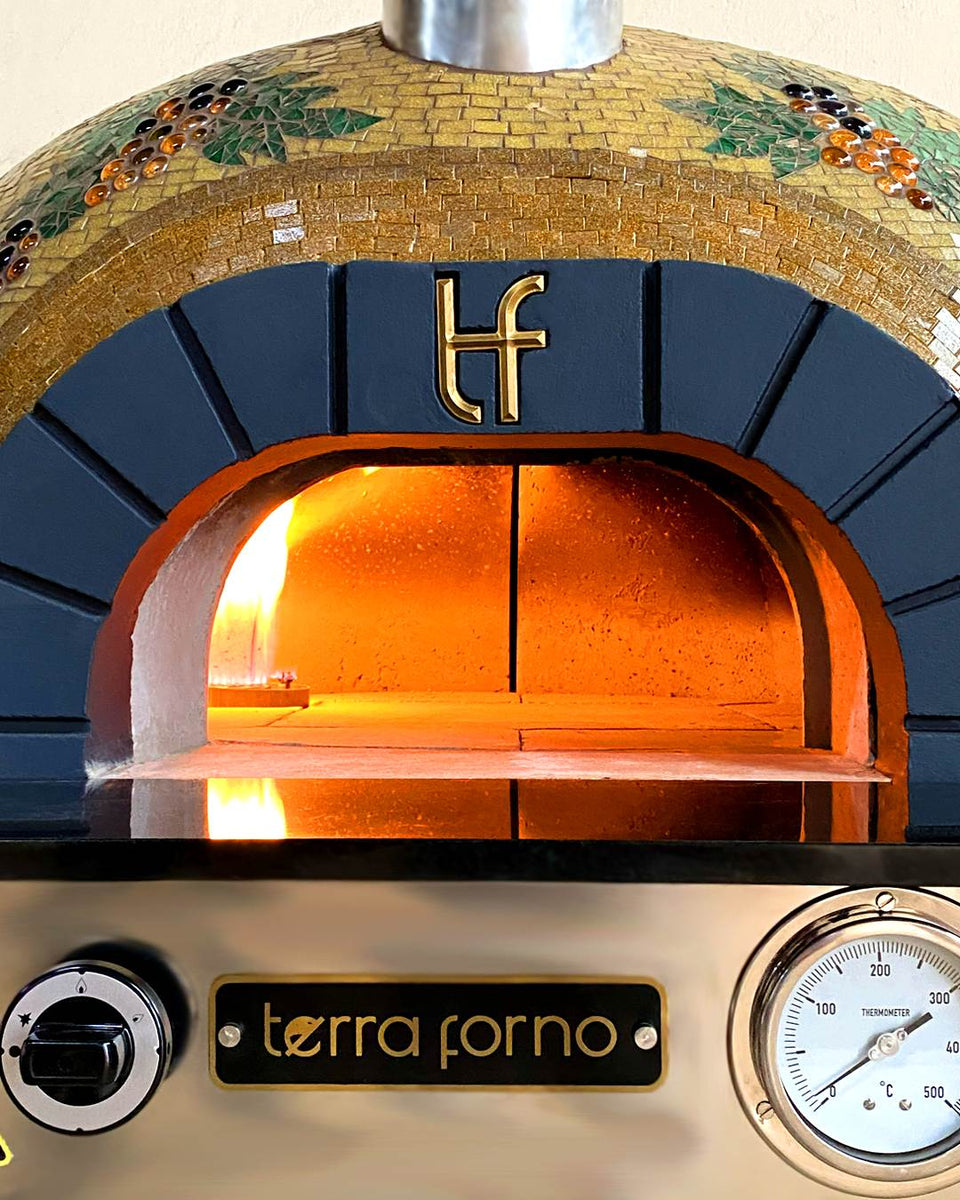 Premium wood fired pizza ovens for restaurants and residences.
Terra Forno ovens are designed for fast and accurate assembly and are capable of performing with superior efficiency.
Built using interlocking modular refractory segments and high-quality insulation - resulting in ovens that deliver consistent performance & perfect control.
Imported Italian burner systems, providing best in class gas firing and full flame control. Well suited for ventless cooking, with safety features like thermocouple controlled pilot flame valve.
Fully customizable exterior finish including Spanish tiling and handcrafted mosaic art options.
Get the complete Italian experience for your home or restaurant.
End-to-end support including installation, training, recipes, tools and ingredients.
Why Terra Forno?
Interlocking modular dome ensures longer life compared to traditional brick ovens.
Optimized dome profile and burner sizing for perfect thermal transfer and even heating.
High quality granite and stainless-steel front mantle, housing burner controls and temperature dial.
Low pressure burners with igniter, pilot light and safety thermocouple.
Customizable tiling options to match your restaurant or backyard.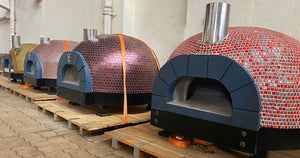 Terra Forno x Pizza Pro
Proudly developed and built in India, Terra Forno Ovens have invested years of development to reach the perfect design.

Exquisite hand-crafted wood & gas fired ovens for restaurants and residences.

Distributed and supported in North India by Pizza Pro.
Get a Quote
Get a Quote
Call us on +91-7303096710 (Monday - Saturday, 10AM – 6PM)
Whatsapp us on +91-7303096710 (Monday - Saturday, 10AM – 6PM)
Email us at support@pizzapro.in
Or send us a message below.